TOETjesParadise by post!
A moment to enjoy, with our lovely brownies and other cakes, delivered to your home by post,
throughout the Netherlands

Are you looking for a way to let your family, favourite co-worker or best friend know you're thinking of them?
Then we have the solution.

You can find our assortment under 'Brownies & Cakes'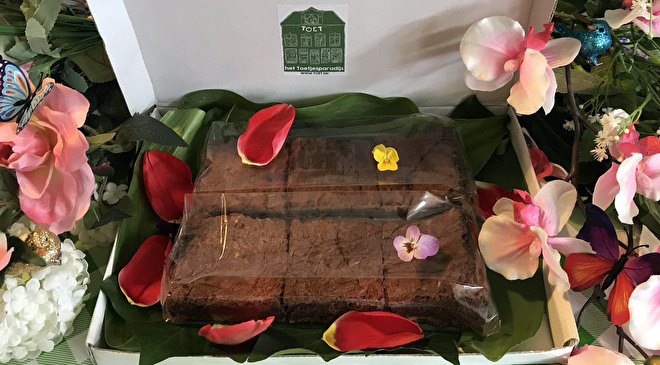 Shopping cart
No items in shopping cart.